Dental Careers in Selkirk
Looking for a dental career in Selkirk? Join the Interlake Dental Centre team.
Current Open Positions
About us:
Interlake Dental Centre has been serving Selkirk and surrounding communities for many years. We are full service dental practice, providing services ranging from restorative, cosmetic and general dentistry, children's dentistry to prosthodontics and much more.
Our team of general dentists, clinicians are highly regarded in their field, bring extensive experience to provide all patients with the highest quality of dental care services. Dr Matt Fines and Dr Peter Kowal regularly attend courses and dental conventions and are member of various professional dental associations to stay abreast of the changes and recommendations for our profession.
We are conveniently located in 421 Main St, in Selkirk Manitoba.
Services Schedule: Part Time Hours
The opportunity:
We are currently looking for an Associate Dentist to provide services, on an independent contractor basis, to our busy and well-established practice. The successful individual will have a passion for building strong patient relationships and contributing to the ongoing oral health of their community. As an independent contractor at our practice, you will work with a strong group of dental professionals, with access to a variety of learning opportunities and industry-leading continuing education.
Why Should You Join?
Professional development: You will have the support, tools, and encouragement you need to grow and evolve as a professional on your individual career path, including access to industry-leading continuing education through the award-winning DC Institute (dcinstitute.ca).
Competitive service fees: Our service fees packages are reviewed annually in a comparative study that ensures alignment with industry standards.
Established and stable practice: Our successful practice is a leader in patient care, providing a range of services to a loyal and established patient base.
Health & Safety and Compliance: The practice has a strong health and safety culture, with compliance measures embedded in every aspect of the workplace.
Network of experienced dental professionals: You will have opportunities for formal and structured mentorship with esteemed team members and colleagues and access to industry-leading experts in various dental disciplines.
Team-oriented: When you join our practice, you join a team of supportive and like-minded professionals working together to achieve common goals that are understood and shared by all.
Respect for our people: The team is built on a culture of respect and positivity, where we celebrate individuality and value each other's unique strengths and contributions.
Work-life flexibility: Everyone has a life outside the practice, and we are committed to helping each team member find a healthy, sustainable balance between home and career.
About You:
Graduate from an accredited DDS/DMD Program or successful completion of the National Dental Examining Board of Canada (NDEB) Equivalency Process
Registered, licensed and in good standing with the Manitoba Dental Association (MDA)
Valid CPR certification
Independent contractors must be domiciled in Canada. We thank all independent contractors, but only suitable independent contractors will be contacted. Independent contractors with a disability who require reasonable accommodation for any part of the application process and thereafter can contact our Talent Team at 416-558-3883. Reasonable accommodations will be determined on a case-by-case basis and your request will be responded to as soon as possible.
Apply
Submit your resume to be notified about future openings in your area.
Apply
From Our Dental Team
Our team of dental professionals is dedicated to caring for the smiles of patients in the Selkirk community. We welcome you to join our team.
Why work at Interlake Dental Centre?
Interlake Dental Centre is proud to be an active member of the Selkirk community, and strives to provide exceptional oral health care for individuals and families.
Our team is committed to clinical excellence and aims to create a positive patient experience. We care for our people and seek, as a team, to provide comprehensive dentistry to our patients.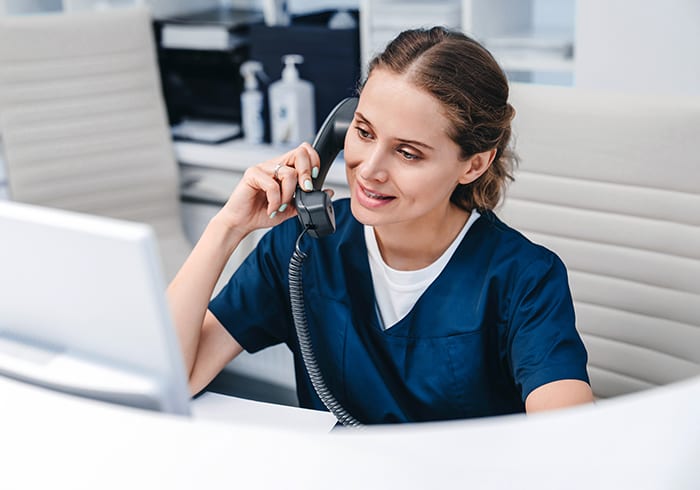 New Patients Always Welcome
Looking for a dentist in Selkirk? We're happily accepting new patients at our dental clinic! Contact us to get started today.
Request Appointment
Location
Interlake Dental Centre
421 Main St,
Selkirk,
MB
R1A 1V2
CA
Phone
(204) 785-8662
Hours
Monday: 08:00 am - 05:00 pm
Tuesday: 08:00 am - 08:00 pm
Wednesday: 08:00 am - 05:00 pm
Thursday: 08:00 am - 05:00 pm
Friday: 08:00 am - 04:00 pm
Saturday: Closed
Sunday: Closed