Dr. Jessica Gonzales is a General Dentist at Interlake Dental Centre in Selkirk.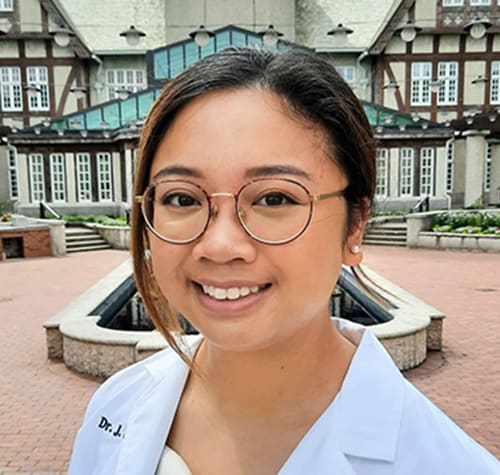 Dr. Jessica Gonzales was born and raised in the North End of Winnipeg. 
She received her Bachelor of Science degree from the University of Winnipeg and went on to earn her Bachelor of Science in Dentistry and Doctor in Dental Medicine from the University of Manitoba. While in school, Dr. Gonzales served as co-president of her class and was a member of the Manitoba Dental Students Association. She has been actively involved in several mentorship and outreach programs, as well as events promoting oral health in the community.
Dr. Gonzales enjoys all aspects of dentistry. She values lifelong learning and looks forward to expanding her skills to provide the best care for her patients. 
Outside of practicing dentistry, Dr. Gonzales enjoys spending time with her partner Edmund and their family and friends, watching movies, and traveling to new places.
New Patients Always Welcome
Looking for a dentist in Selkirk? We're happily accepting new patients at our dental clinic! Contact us to get started today.
Request Appointment
Hours
Monday:

08:00 am - 05:00 pm

Tuesday:

08:00 am - 07:00 pm

Wednesday:

08:00 am - 07:00 pm

Thursday:

08:00 am - 05:00 pm

Friday:

08:00 am - 04:00 pm

Saturday:

Closed

Sunday:

Closed
Quick Links